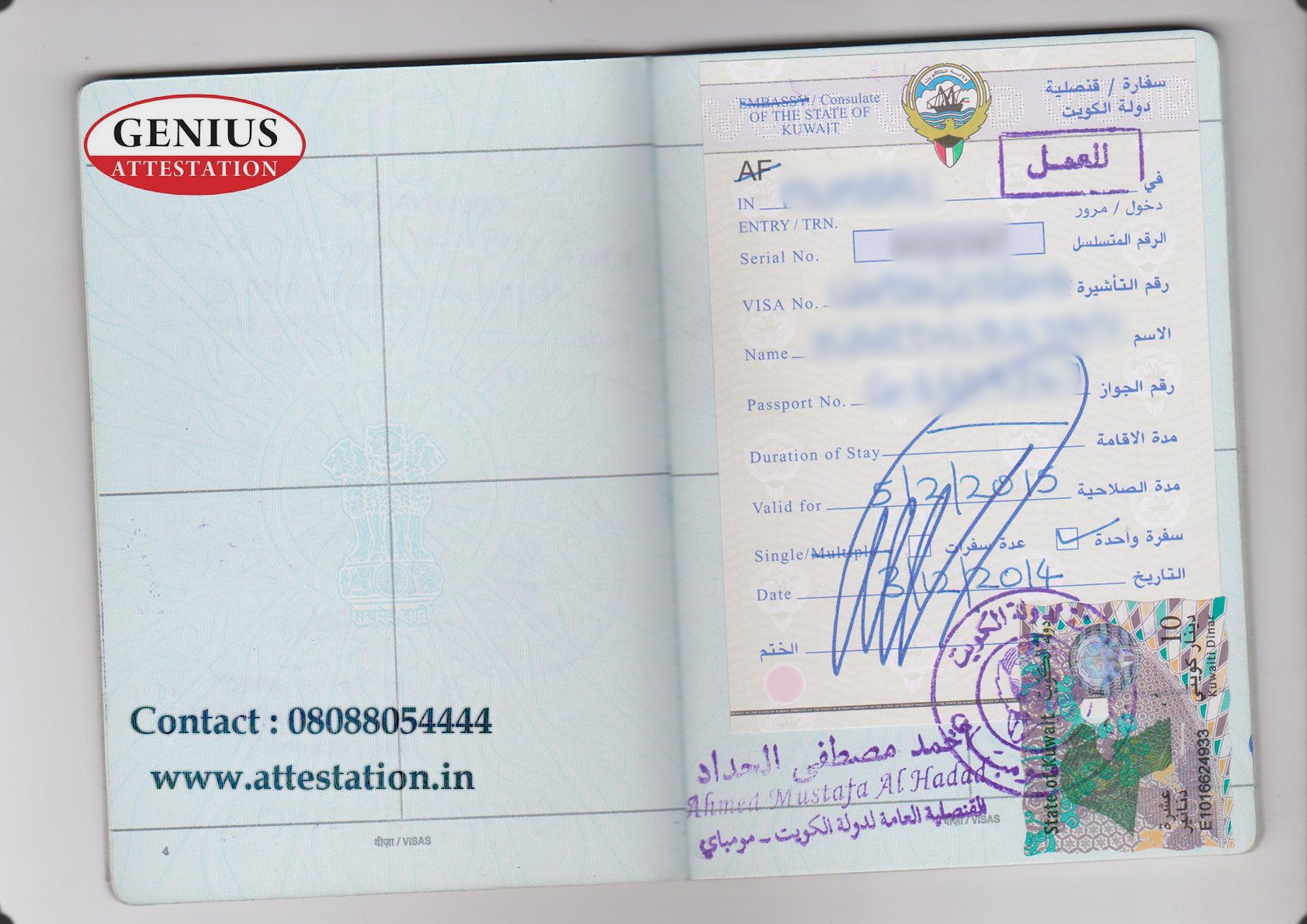 Kuwait visa stamping
Kuwait is a country on the Persian Gulf. Kuwait is known as the home of shifting nomads. People from different parts of the world often come to Kuwait and go out of Kuwait from time to time. It is a necessity for people coming to Kuwaitto have a Kuwait permit otherwise known as the Kuwait visa. A visa is a written permission for an individual to enter a particular country.
Kuwait visa is a permission from the Kuwait government to enter Kuwait for individual's personal needs. Visa stamping is the act in which visa is endorsed in the passport. Kuwait visa stamping is an important procedure which should be done after getting a Kuwait visa and this is one of the necessary process people should do when they are travelling on a work visa to Kuwait.
The Kuwait visa stamping is the last process that is doneto your documents. Kuwait visa stamping is done after getting a job in Kuwait. The individual who is moving to Kuwait on a work visa has to get his degree certificates attested after which he gets his Kuwait visa. This visa is stamped inside the person's passport this process is termed as Kuwait visa stamping. Kuwait visa stamping is obligatory for people to get permitted to Kuwait.
A bunch of documents need to presented for getting a Kuwait visa stamping done :-
Kuwait visa is the first document that is necessary this is the visa given by your company
Attested documents need to submitted
Medical documents with GAMCA approval
PCC
Original passport
2 passport size photo.
Once all these documents are submitted the process of Kuwait visa stamping becomes easier. Kuwait visa stamping is in short getting your visa stamped in your passport. Every individual who wish to enter Kuwait has to get a Kuwait visa. Except for people moving to Kuwait with a visiting visa all others need to get Kuwait visa stamping on the original passport from the Kuwait embassy . For individuals who are travelling to Kuwait on a visiting visa they only need to get their PCC attested by the Kuwait embassy to enter Kuwait.
Kuwait visa stamping is mandatory for people who are moving to Kuwait with a permanent visa. Permanent visa is taken mostly by people to work in Kuwait. Kuwait visa stamping helps them to reach Kuwait easily.